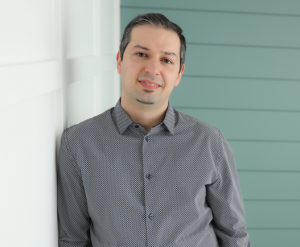 Brian has been in the Promotional Industry over 17 years!
At Talbot, we professionally blend your branding with our expertly-sourced products, and we take serious pride in how you're portrayed. Let us show you why our customers choose Talbot.
Talk to me about Writing Instruments, Appreciation Gifts, Tradeshows and Events, Custom Branded Clothing and Uniforms.
Contact Me:
I'd be happy to give you more information and talk to you further about:
Some interesting information about me:
From: Toronto, ON
Years in Industry: Over 17 years!
Years at Talbot: 5 years
Favorite product(s) to sell: Pens, Techie Products & Apparel
Favorite thing to do on weekend: Watching sports, fishing, building things and doing renovations around my house
Favorite genre of music: A bit of everything (Top 40, House, Hip Hop, Rock)
Pets: No
Why this industry? I love how there are so many different products and categories to choose from and when we can't find the perfect product, we can have it custom made to meet the customers needs!